Green Valley Films,
10, The Circle,
Tredegar,
Gwent,
NP22 3PS


Beatles London
Info

"I worked with Kevin on the Beatles London DVD. I arrived at the first day'sshooting feeling very nervous as I hadn't presented a DVD before. However very soon Kevin put me at ease and by the end of the first day I was really enjoying myself. Kevin is very professional and a really nice guy - the combination of which led to a very enjoyable and successful experience for me."

Richard Porter
Beatles Tour Guide


"I had the privilege of working with Kevin on two documentaries and in both instances I found him to be an extremely professional individual. His way of conveying what he wants from a scene is second-to-none. Furthermore, he's a delight to work with and supremely funny as well. Give this man a pay rise, that's what I say."

Keith Badman
Author, Journalist and Archive Film & Video Researcher film & video researcher






Bob Dylan's New York
Info
"Working with Kevin on 'Bob Dylan's New York' was an absolute delight, he's easy to work with, he made countless artistic and cinematic suggestions that always improved the project PLUS he is the consummate professional. He's the first person I'll chose for my next project."
Robert & Arlene Levinson
Bob Dylan at New York University
Positively Dylan-WHPC (90.3 FM)
ISIS Magazine-US Correspondent
"Kevin is a talented cameraman and video editor. He adapts well to any filming location or situation. He is very friendly and easy to work with and is great to work with again and again."
Trina Yannicos
Co-host "John Lennon's New York" and "Bob Dylan's New York" L.A.




Beowulf And The Anglo Saxons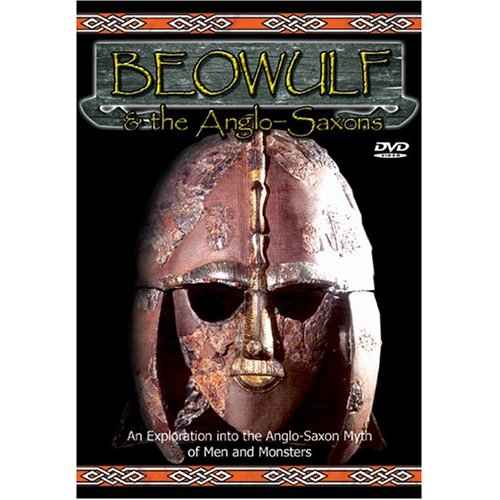 Info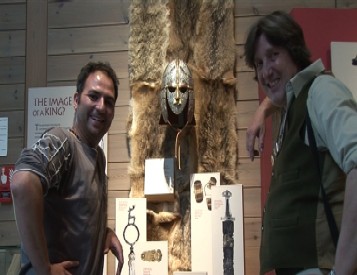 Kevin with Dr. Sam Newton




Elvis' Memphis
Info
"Working with Kevin on his "Tour of Memphis" DVD was a real pleasure. Mike Freeman and I very quickly started to discuss some of the stories we have gathered about Elvis' time at the Memphian. The DVD is a great addition to any Elvis fan's collection."
Frank Guarino
Playhouse on the Square - Memphis
"He makes a few adjustments and says, "I'm Ready!" Wow, by the second day I had to arrange for more places to shoot! He does the work of three or four and his work is just as good. We accomplished a lot and Kevin made it fun with his good humour."
Mike Freeman
Author & Memphis Tour Guide




James Joyce's Dublin
Info
"I have worked with Kevin Phillips on several productions and the experience is always a pleasure. Kevin has a dynamic yet comfortable approach, I look forward to working with him in the future and have no hesitation in recommending his professional services."
Jules Mallory Skinner.
Voice over Artist
Creative Enterprise Consulting & Jules Media




Jesse James Outlaw Hero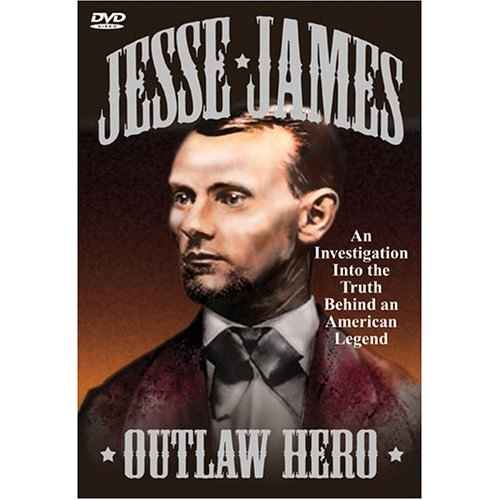 Info
"I am still amazed at how quickly and accurately you put together "Jesse James - Outlaw Hero", which was basically a one-man production - from the United Kingdom. Your presentation is our best-selling video/DVD. I also enjoyed the "video tour" of our museums on the end."
Gary Chilcote, Museum Director
Patee House Museum and Jesse James Home
St Josephs, Missouri
"Working with Kevin was a great experience. Along with his photography and production skills, he has the ability and patience to work with his subjects so they feel more comfortable when facing the camera."
Liz Murphy,
Researcher,
Jesse James Farm Historical Site




John Lennon's New York
Info
"John Lennon's New York is a film rockumentary that will forever be a historical part of John Lennons' World living in New York City"
"I certainly had a terrific time working with you guys for the filming in the East and West Village"
David Peel (2nd Photo)
Musician and Friend of John Lennon & Yoko Ono
"Kevin is a talented cameraman and video editor. He adapts well to any filming location or situation. He is very friendly and easy to work with and is great to work with again and again."
Trina Yannicos
Co-host "John Lennon's New York" and "Bob Dylan's New York" L.A.
D Peel with Kevin
US Skyline




The Beatles Hamburg
Info
"I once had the pleasure of working with Kevin on a project in Hamburg, Germany. Very nice guy, very professional & good fun."
Ulf Krüger
Producer / Songwriter




The Beatles Liverpool
Info
"Kevin Phillips is a delight to work with and is very creative with a limited budget. He has an excellent sense of humour and really coached me when I had to present two DVDs on the Beatles."
Spencer Leigh
BBC Radio Merseyside




The Holocaust
Info
Buchenwald Part 1
Dachau




The Political Troubles of Belfast
Info
"What I can say quite honestly, is that when I worked with you, you helped me to relax and speak quite normally on camera. Personally I thought you and I got on good together, we had a good laugh. You were very professional in your approach to the project."
Ken Harper
Manager, Harpers Taxis Tour